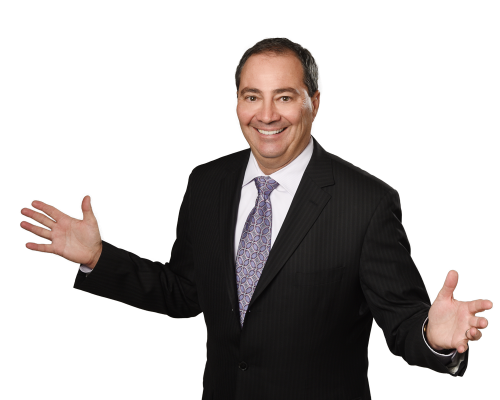 Mark Del Guercio, EA
National Tax Practice Institute Fellow
Hi, my name is Mark Del Guercio.
I have been an entrepreneur, business owner, investor, speaker, business coach and tax expert for the past 36 years.   My goal is to help people live the life of their dreams and realize their true calling and purpose. 
Serving a Community of Amazing People
What I love about being part of the Non Profit Advisor Group is watching people achieve the most extraordinary results by starting their own nonprofit organizations.  Our clients come from all walks of life; transcending race, religion and economic backgrounds.   We have worked with a Nobel Prize winner, a Hall of Fame MLB Player, a 4-time Olympic Champion, a Grammy nominated rap artist, a United Nations Representative, a 14 year old high school student and an 82 year old Ph.D. research scientist.   We have witnessed our clients transform their lives and the positive impact they have made on others.  Many of our clients have overcome heart wrenching tragedies and others work in some of the most troubled and impoverished places in the world.  I see in their work a dedication to faith, commitment to purpose and a belief that everyone can make a difference.
It is an honor and privilege to serve this community of like-minded, heart centered people.  I love working with people who are committed to service, community and values. My goal is to provide the highest quality tax representation for our clients.  I also believe in long term planning; after all, achieving IRS recognition of tax exempt (501c) status is only the first step in operating a successful nonprofit.  That is why we provide continuing education for our nonprofit community.   Everything your organization needs, from strategies and tactics for effective fundraising to leveraging social media and staying in compliance!
Get Ready to be Inspired!
If you have not signed-up already, take advantage of our free educational "how to" online workshops offered here. Our intensive Non Profit Advisor Academy program is designed for the person who wants to learn how to start, fund and grow a nonprofit.
Connect With Us.  
Click the button below to complete an easy to use questionnaire.  It is your opportunity to share about your nonprofit's goals and aspirations.   We will reach out to you to schedule a helpful, discovery consultation at no charge.   
NOTE:  We do not sell or share your information.  Non Profit Advisor Group does not provide investment advice or sell investment related products or services.   
Tell Us About Your Nonprofit!
Click Below